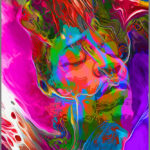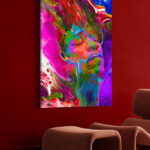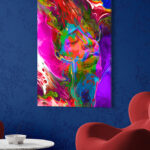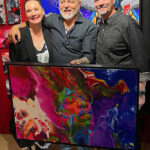 Digital Painting Reproduction
12″ x 18″ – 32″ x 48″, 2020. Fine Art Print or Framed Canvas.
This Artwork is included in the Legends Collection.
Jimi Hendrix is a true legend
Jimi Hendrix is undoubtedly one of the greatest guitarists to ever step on stage. The man who headlined 1969's Woodstock Festival was responsible for defining American rock as we know it. The Rock and Roll Hall of Fame describes him as "arguably the greatest instrumentalist in the history of rock music." Jimi Hendrix changed music forever even though he was only in the mainstream for about 4 years. RIP Jimi.
Artist Inspiration
I crafted this piece thinking about all of the great classic rock music I listened to in high school. I will never forget the first time I heard Purple Haze. "Excuse me, while I Kiss the Sky!"  I mean, WHO plays lead guitar with their teeth?! Jimi does, that's who. 🤟
Free Worldwide shipping on all purchases.
All major credit cards accepted.
Note: State taxes will be calculated during check out.
All artwork is hand signed, dated, with the edition number, and comes with a dated and signed certificate of authenticity.
Fine Art Prints – We use premium archival giclée pigments printed on metallic Lux paper stock.
Framed Canvas – 2" deep Black Float frame, with bumper corners and hanging hardware.